Jennifer Hudson, the Grammy- and Oscar-winning singer and actress, has given birth to her first child, David Daniel Otunga, Jr.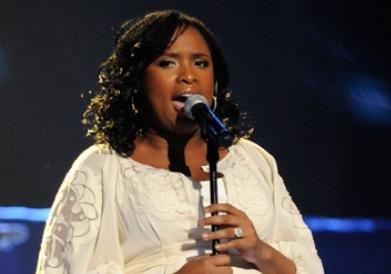 The 27-year-old American star and her fiancé, David Otunga, are now parents of a "beautiful and perfect" son, who weighed in at 7 pounds, 14 ounces, when he was born on Monday, said Lisa Kasteler, Hudson's publicist.
"His parents are ecstatic," she added in a statement to AFP, without giving details about where the child was born.
Hudson, a charismatic vocalist, shot to fame in 2004 as a contestant on "American Idol", the US version of the British reality show "Pop Idol", even after she was eliminated early on. She was later cast in the musical "Dreamgirls", which earned her an Oscar for best supporting actress in 2007.
But in October 2008, the fairy tale story of the aspiring young woman from a poor neighbourhood of Chicago, Illinois, took a tragic turn when her mother, brother and nephew were murdered by the estranged husband of Hudson's sister.
The murders prompted an outpouring of public support and sympathy for the popular young star.
Hudson made a triumphant return to the stage in February to sing the US national anthem at the Super Bowl football game in Tampa, Florida, a nationally televised event.
She also sang a tribute during a Michael Jackson memorial at the Staples Center in Los Angeles last month.
Comments
comments