Britney Spears enjoy some quality time with her mom in their Louisiana home after Jamie Lynn Spears has given birth to adorable daughter Maddie Briann.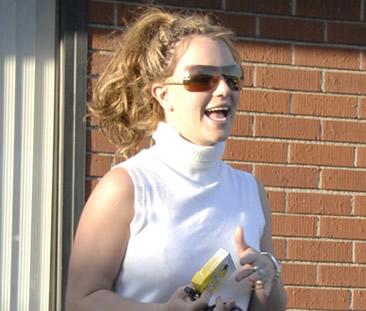 The troubled pop singer, who was joined by her mother Lynne at the recording studio Thursday night, was working on a follow-up to last year's "Blackout".
And then earlier on Friday, mom and daughter partook in a nice little shopping spree. Joined by her Brit's assistant Brett and Lynne's best friend Jackie the foursome (Britney attempted to hide in the backseat of one car) drove over to the True Religion jean warehouse in Vernon, Calif.
According to witnesses, the four women went "hog wild" at the giant warehouse, scouring the racks and leaving with oversized shopping bags under their arms. Referring to the tight-fit jeans she picked up, Brit was overheard saying to her assistant, "I'm feeling skinnier now, so…"
Insiders revealed that Britney Spears' relationship with True Religion, famous for their low-rise, hip-baring jeans, is basically the same as the understanding she has at the Ed Hardy warehouse, where she is free to roam to rows and rows and rows of clothes and pull whatever she wants.
But despite Friday's shopping spree, it's likely that the sexy slacks will be left in Britney's closet next Tuesday when she heads to court for her final scheduled custody hearing before the case goes to trial in August.
Comments
comments