Even though she missed her second court ordered deposition on January 2, Britney Spears can redeem her right to custody of her two kids if she attends two more scheduled depositions, one late this week and the other in the final week of January.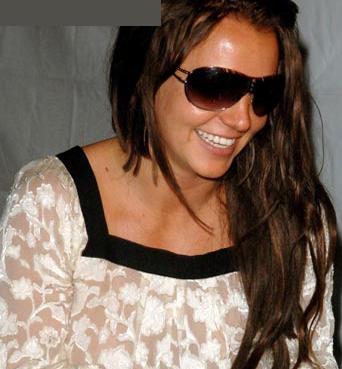 Though Britney's lawyers in the custody dispute, Trope and Trope, filed legal papers Wednesday, December 2, seeking to withdraw from the case they will continue to represent Britney till February 4, when their filing is scheduled to be heard and disposed off by the judge.
A source explained, "Her lawyers can't just leave Britney in a lurch.
If the troubled pop singer misses the two depositions Kevin Federline's lawyer Mark Vincent Kaplan could plead with the judge to award Kevin Federline permanent custody of Sean Preston and Jayden James.
Currently, Federline has temporary custody of the children.
If the judge still declines to rule in their favor K-Fed's lawyer could opt to go ahead with the trial.
A source added, "Kevin's lawyer will probably ask for the trial to go ahead as planned on April 9, but without allowing Britney's team to depose anymore witnesses for Kevin's side of the case."
Legal papers filed by Trope and Trope Wednesday revealed names of other witnesses proposed to be deposed in the case. These include former Britney's bodyguards Lonnie Jones and Anthony Barretto.
Lonnie Jones last worked for Britney in 2006 and Barretto filed a declaration in September alleging "nudity, drug use and safety issues post-rehab."
According to a report, a surprise entry in the list of those to be deposed is Christina Cindrich, Miss Pennsylvania Teen USA, 1999 and long-time Britney friend.
Comments
comments