Prince William is to train as a pilot during a four-month attachment with the Royal Air Force.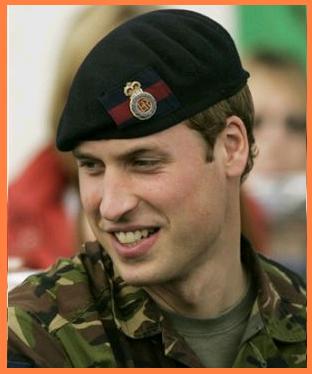 Flying Officer William Wales changes out of his Army fatigues into Air Force blue when he joins the RAF College in Cranwell, Lincolnshire, next week. As Flying Officer, he will fly helicopters and fixed-wing aircraft at the RAF's school.
Group Captain Nick Seward revealed as future head of the armed forces it was important that William understood the "ethos and history" of the RAF.
His instructor, Flight Lieutenant Rob Lees, said he faced a "very demanding" course just like any other trainee.
An operation code named "Gold Kestrel" has been set up to safeguard his security, and top-flight trainers have been assigned to ensure he qualifies for his wings in April.
Squadron Leader Roger Bousfield revealed, "He'll just be treated like any other student. When we're in the air he will call me 'Sir'."
After a year in the Army as part of the Household Cavalry's Blues and Royals, this will be the latest stage in Prince William's military training.
In early summer, Prince William will start a final attachment with the Royal Navy. The 25-year-old prince follows in the footsteps of his uncle Prince Andrew who learned to fly at RAF Leeming, Yorkshire and served with distinction in the Falklands War on the aircraft carrier HMS Invincible.
Comments
comments