Nicole Kidman has fueled more rumors she is pregnant after being snapped displaying what appears to be a small 'bump'.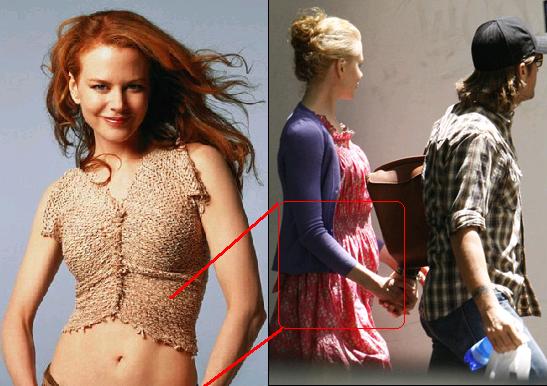 The "Golden Compass" star was spotted taking a stroll with husband Keith Urban. The Australian actress, who looked happy and relaxed, was wearing a floaty dress that ballooned out under the high 'maternity style' waistband.
The 40-year-old actress, who has two adopted children with former husband Tom Cruise, has previously suffered the heartache of an ectopic pregnancy and a miscarriage.
After having filmed back-to-back movies for the last few years, her 2008 schedule seems a tad quiet – furthering claims that she is successfully expecting this time around.
Nicole Kidman is set to start filming "The Reader" in Berlin later this month but has a clear schedule after that.
Comments
comments