The court extended the conservatorship created to oversee Britney Spears and her estate up to March 10.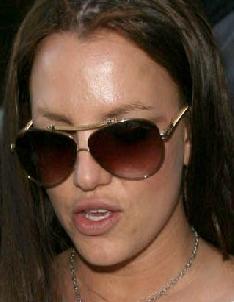 It gave the conservators additional powers over her estate and appointed Britney's elder brother, Bryan, a co-trustee of her estate.
Currently, the troubled pop singer is the sole trustee of her estate estimated to be worth $100 million.
Britney Spears was admitted to the UCLA Medical Center on a 5150 hold during the early hours of January 31
Los Angeles Superior Court Commissioner Reva Goetz appointed Britney's father Jamie and attorney Andrew Wallet as conservators of her estate Friday, February 1. The temporary conservatorship was to be reviewed on February 14.
A court appointed doctor was to re-evaluate Britney's medical condition and submit a report to the court on February 13, something that did not happen prompting Jamie and Wallet to request
Commissioner Reva Goetz to maintain the status quo at the review hearing today. The Commissioner extended the conservatorship until March 10.
Attorney Jeryll Cohen, representing Jamie, also told the court today that Britney's erstwhile confidant and manager Sam Lutfi has still not been served the restraining order against him.
Commissioner Goetz also ordered a 730 evaluation of Britney Spears before March 10, according to a report. The evaluation is a study of a family for the purposes of child custody.
Comments
comments