Nicole Kidman is to take the lead role in a biopic of exposed CIA agent Valerie Plame, it has been confirmed.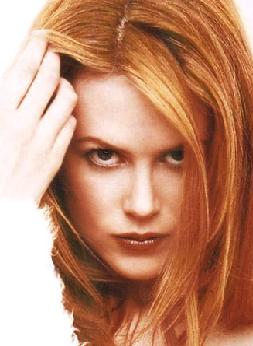 Valerie Plame's 20 years of covert CIA employment was leaked to the press and exposed by political journalist Robert Novak in 2003, after White House officials sought retribution for an opinion piece written by her husband, former ambassador Joseph C Wilson.
In an article entitled "What I Didn't Find in Africa", Wilson argued that the Bush administration had exaggerated evidence that Iraq was planning to purchase uranium yellowcake from Niger so as to justify the US invasion of Iraq.
The leaking of Plame's identity led to a CIA grand jury investigation and the criminal trial of former vice-presidential chief of staff Lewis Libby.
Director Doug Liman has long been attached to the Warner Bros project – which has Plame's full backing – and revealed he has a "really, really insane take on how to tell it".
Director Doug Liman revealed, "It's so outrageous. Ultimately, I'd be doing something no one has ever done before. Therefore it's automatically appealing to me. I'm just starting to explore whether [what I have in mind] is even possible to do."
And though the biopic was announced more than a year ago, it was only this week that The Bourne Identity director Liman revealed Kidman is to be his leading lady.
He explained, "She's perfect if you've ever met Valerie. Nicole was supposed to play Jane Smith in Mr. and Mrs. Smith. We owe a movie together! That's an unrequited thing between me and an actor where I fell in love with them for a role and never get to consummate it."
Comments
comments