Britney Spears, who has put her wedding dress on display at her California beach house, claimed she was tricked into the divorce that led to her bitter custody battle.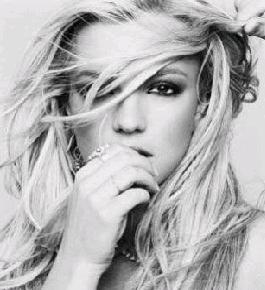 The troubled pop singer is convinced that her husband Kevin Federline set up the blazing row at a Manhattan hotel last year which culminated in her suing to end their marriage and the fight over their two kids.
His behavior plunged her into a breakdown, during which she desperately begged him to take her back, according to a hairdresser who became her friend and assistant.
Kalie Machado revealed, "She would ask, 'Why did he do this to me?' She felt so unwanted, and she's already so insecure. It just made her crazy and depressed."
The hairdresser continued, "In the beginning, she really wanted to get back together. She wanted so badly to have the father of her babies. Britney was calling Kevin five days in a row nonstop. She would look at Sean and Jayden and say, "Where's your daddy? I need help. Where's your daddy?"
The astonishing revelations are expected to be used by the singer's legal team to try to refute K-Fed's attempt to portray the 25-year-old star as an incurably debauched bad mother.
The magazine claimed Kevin Federline was jealous of his wife's popularity, which he feared drew attention away from his faltering attempts to launch a hip-hop career.
The hairdresser claims that when Britney Spears shaved off her hair, in her most notorious outburst, it was another cry for help, saying, "'She had extensions in her hair and she hated them but she refused to allow professionals to take them out. She didn't want people touching her any more."
Comments
comments