Britney Spears spoke with a British accent during her short stay at L.A.'s Cedars-Sinai Medical Center last Friday, according to a report.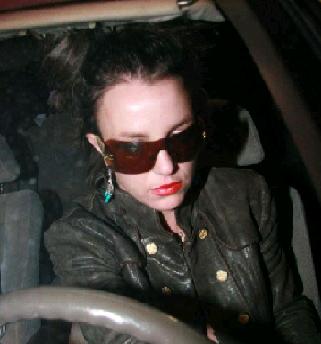 It isn't the first time she changed her voice. On December 17, she spoke in the same accent while chatting with photographers outside the Four Seasons in Beverly Hills.
What does it mean? According to Dr. Robi Ludwig, who is a NYC-based psychotherapist, revealed, "She's having identity issues. What it definitely says is she doesn't really like being where she's at — there's probably a part of her that wants to escape who she is really is. The doctor added that Britney Spears is "in an adolescent mode of thinking … [she's] trying on different personas to see what feels good and works for her."
The troubled pop singer left the hospital Saturday for the arms of her paparazzi beau, Adnan Ghalib. But she was recently seen in the Valley without the paparazzi as she went to Long's in Studio City around 7:00 PM. Just minutes later, she pulled over on Sunset Blvd., where lensmen told her she had a flat tire.
The "Gimme More" singer abandoned her Mercedes in the middle of the street (taking the keys with her), jumped in a paparazzo's car and went home. LAPD towed the car to a nearby lot for safekeeping, Britney Spears will be charged $104 for the tow and $35.60 for storage. Then she brought her brand of crazy back to the Four Seasons, which is apparently letting her back in, but only stayed an hour before taking off for The Peninsula for the night.
Comments
comments