Britney Spears allegedly wants to save her marriage to Kevin Federline.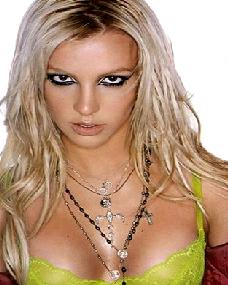 The singer told Kevin she wants to stopt divorce proceedings.
A source "close to the couple" revealed, "Britney called Kevin and told him 'I'm not divorcing you! I want my family back!'"
As for Kevin's reaction, a source said, "He was stunned. The call was about custody rights, and though Kevin suspected Britney has been stalling the divorce because of second thoughts, he was shocked when she told him she wanted him back. The conversation grew heated and Kevin said he wasn't interested in a reconciliation. Britney got upset and threatened to drag out the divorce for months until he saw things her way and came back to her."
The 25-year-old singer has reportedly been telling friends filing for divorce was a mistake and she wants to rebuild her marriage. Kevin counter-filed for divorce in response to Britney's petition.
Comments
comments