Carrie Underwood and Kevin Eubanks have been named the "world's sexiest vegetarians" in PETA's annual contest.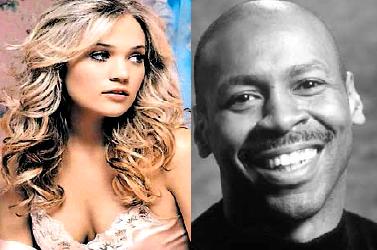 Results were released Tuesday by the People for the Ethical Treatment of Animals.
Carrie Underwood is winner of "American Idol" and Grammy-winning country singer. Eubanks, 49 is a leader of NBC's "Tonight Show" band.
Eubanks leapt ahead of his competitors with help from Jay Leno, who encouraged viewers to vote for Eubanks and "bring honor" to the late-night NBC talk show.
"I'm gonna keep this campaign going," Leno said during a recent show after sharing a photo of a shirtless Eubanks with his audience. Leno said the shot, in which Eubanks is holding a backpack and posing against a woodsy backdrop, wasn't doctored.
Last year, Prince and Bell, who starred on the "Veronica Mars" TV series, were picked as the two sexiest vegetarians. Previous winners also include Natalie Portman, Andre 3000, Coldplay's Chris Martin, Shania Twain, Tobey Maguire, Lauren Bush, Josh Hartnett and Alicia Silverstone.
Comments
comments