Britney Spears may not be an expert but she certainly knows what not to do about getting married in a rush, especially when it comes to her little sister Jamie Lynn Spears' recent situation since she made a warning to her sister, according to a report.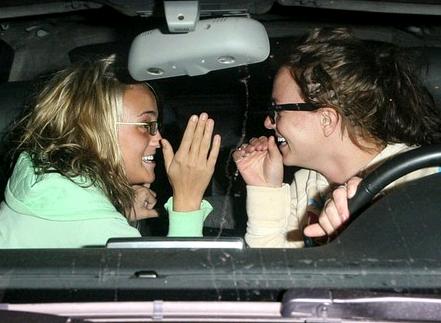 A family source revealed that the "Gimme More" singer told her sister, "Whatever you do, do not get married! You are too young and you will ruin your life! Do not make a mistake and end up like me!"
The troubled pop singer, who is now a single mom with two young boys, is desperately worried about her sister's future and livid with her mother for keeping Jamie Lynn's pregnancy a secret from her, according to the sources.
Another source revealed, "Britney found out about Jamie Lynn's pregnancy when friends and family members started calling her and asking if the story was true. Britney was furious."
The report claims that Britney is now trying to help her sister as best she can from a distance (Brit is in LA while Jamie Lynn is in Louisiana). A source added, "When she got Jamie Lynn on the phone, Britney started to cry and so did Jamie Lynn."
Comments
comments