The British paparazzo that allegedly bedded Britney Spears last weekend has wasted no time in talking about his intimate encounter.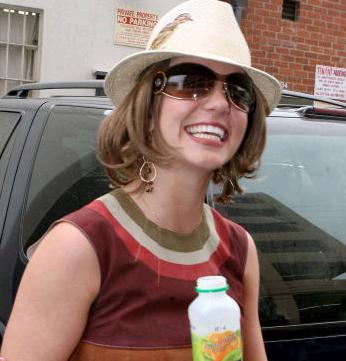 He revealed all about his "awesome" one night stand on U.S. news show 20/20 last Friday.
The "Gimme More" singer reportedly hunted down the paparazzo named Adnan Ghalib, after a wild night out in Los Angeles on Saturday.
The pair went back to the troubled pop singer's new home from home, the Peninsula hotel, after the pop star literally picked the pap up from the 40-plus snappers following her around town.
And now Adnan Ghalib has become one of Spears' fiercest supporters. Speaking on 20/20, the snapper revealed, "She is the way she is because of the people she surrounds herself with. On a single level, I think she's awesome."
Comments
comments