Nicole Kidman and her husband of 18 months are expecting their first baby, according to a report.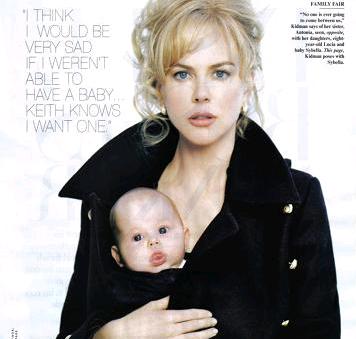 The Oscar-winning actress and Keith Urban, the country and western singer she calls the "love of my life", broke the news to their families over the Christmas holiday.
The 40-year-old star had already spoken of "winding down" her film-making activities as much as possible next year.
The baby, whose expected arrival date has not yet been revealed, will be the actress's first natural child.
She revealed, "I just want to spend as much time as possible with my husband."
Earlier this month the actress also dismissed the idea of returning to the stage next year, saying, "It wouldn't fit in with the logistics and dynamics of my family." This remark was given extra meaning by the news of her pregnancy.
Her most recently-released film is the extravagant fantasy "The Golden Compass". Even though the film was attacked by some critics, the actress' performance as the glamorous villain Mrs. Coulter won wide praise.
Comments
comments