Britney Spears was speculated to be involved from the independent film but her friend revealed that the troubled pop singer has never been involved in any talks regarding this project.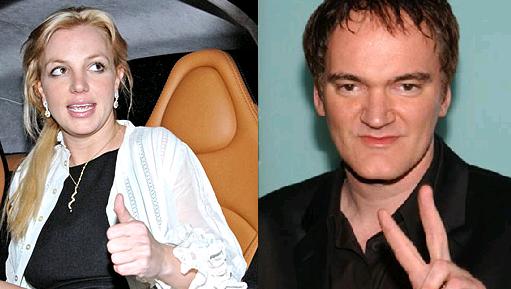 Her friend said, "She's never heard of these guys before. She gets offers all the time but isn't interested in any at the moment. Everyone's trying to make money off her name or by trying to be associated with her. It's a false story."
The film's producer Tommy S. Parker said, "The rumors of Britney Spears not starring in the movie are false. We still are in negotiations and the possibility of Britney still being in the movie remains the same."
A Hollywood insider thought that firing Britney Spears would actually be a stupid move for any filmmaker looking to make a splash, saying, "She does nothing but make headlines right now. For some guy trying to garner whatever attention he can, she'd be worth putting up with whatever her problems are. At the very least, you'd make your money back on cable and DVD sales."
A request for comment from Britney's agent has not yet been answered.
Meanwhile, Quentin Tarantino wants Britney Spears to play a "raunchy" killer in a remake of soft-porn classic 'Faster Pussycat! Kill! Kill!'
The controversial director is desperate to cast the troubled singer in a "sexier" version of the 1965 movie, alongside Eva Mendes and reality TV star Kim Kardashian, saying, "I love the film – what's better than a movie which has three strippers going on a killing spree in the desert? It would be great to do a remake, and casting would be easy. Top of my hit list would be Kim Kardashian and Eva Mendes. And you know what, I think Britney Spears could really work in this film. I'd love to get her involved."
Comments
comments