Comedian Dane Cook has blasted Jessica Alba for branding their new movie Good Luck Chuck "porn".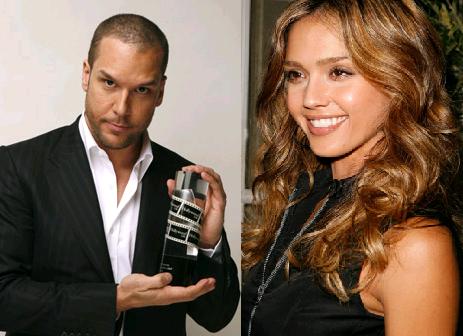 In the February issue of a magazine, the pregnant actress claimed the 2007 comedy differed from its original screenplay, comparing the finished product to a pornographic movie.
But Dane Cook has defended the project, insisting the final script was completely unchanged from the version handed to Jessica Alba before she signed up, saying, "First of all, we all read the script. We did what we read. I guess to that I would say, she's watching some really silly-a** porn."
The 35-year-old actor added, "We all cared about the project, Dan (Fogler, co-star), Jessica and myself. Not a day went by that we weren't in communication with each other and having a blast. And then you walk away from it. And when it's done, it's up to a lot of other people to complete it. You may not always care for the final results. It's just the facts".
Despite his remarks, the actor still holds the "Fantastic Four" actress in high esteem, blaming her ill-considered criticism of the film on media exaggeration: "I haven't spoken to her about whatever she may have said. And who knows, that might be one little piece of a lot of things she said. Personally, I think she's incredible".
Comments
comments