Britney Spears has been spotted skipping around a beach wearing nothing but lingerie.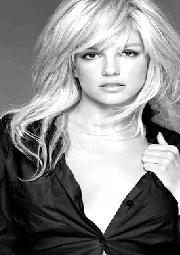 The 25-year-old pop singer has decided to strip down to a bra and panties to caper around on a Malibu beach.
She, together with friend Lucy Walsh, looked tanned and toned in the sea during the ocean dip.
An onlooker revealed, "Britney just yanked all of her clothes off and jumped in the sea. It was a very hot day and I imagine she wanted to cool down. She looked in fantastic shape. At one stage she even gave a sneaky peek of her bottom."
However, the near-see through bra and knickers did not enhance Britney's reputation as a girl who likes to cover her modesty.
Comments
comments