Britney Spears is in talks to apologize for her MTV Video Music Awards disaster at the Emmys. The troubled pop singer is reportedly hoping to redeem herself after her flop performance last Sunday at the awards ceremony this Sunday.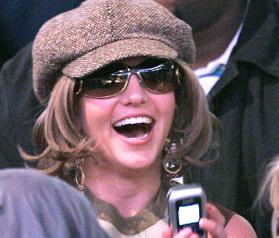 An Emmys insider revealed, "Britney is in negotiations to appear at the ceremony, but nothing is confirmed. The idea is to have her come on and apologize for the VMAs. She's weighing up the offer."
A source close to the 25-year-old singer revealed, "I can't say this is 100 percent not true. All I can say is that the Emmy people aren't dealing with her record company, her manager or her agents at William Morris. So if she is doing anything for the Emmys then it's not going through the official channels."
Meanwhile, it has been claimed her entertainment lawyer Gary Stiffelman pushed Britney Spears into her heavily criticized VMAs appearance. According to a report, the "Toxic" singer was reluctant to perform, saying she wasn't ready, but the lawyer insisted it would be great publicity for her new album.
The pop singer reportedly drowned her sorrows after her onstage catastrophe. She allegedly partied and downed shots with P. Diddy at his private suite located in the Fantasy Tower of Las Vegas' Palms Hotel until 7am.
A source revealed, "She couldn't stand. Diddy's people had to get her back to her room as discreetly a possible so nobody would see what state she was in."
A representative for Diddy denies the claims, saying, "She stopped by the party for a while. He offered her a drink, which she refused, she drank water instead. She was not there until 7am."
Comments
comments