The former husband of Britney Spears has appeared on another controversial romance. This time his relationship involved with a woman who once appeared on a sex tape with Irish hunk Colin Farrell.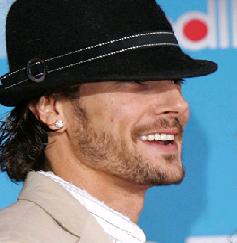 Kevin Federline was spotted dirty dancing with Nicole Narain at two Hollywood hotspots on the night of September 13.
The pair was seen "bumping and grinding" on the dance floor at top club Vice before moving on to a party at another trendy hangout, Opera.
An onlooker, who spotted the couple at Financially Hung's Black Card Party at Vice, revealed, "She was clearly making advances and he loved it. Federline kissed her on the cheek – but I think that was only because he knew all eyes were on him."
The pair left the club separately but hooked up again at Opera early on the morning of September 14.
Comments
comments