Britney Spears is set to be featured on the March edition of Blender magazine, it has been revealed.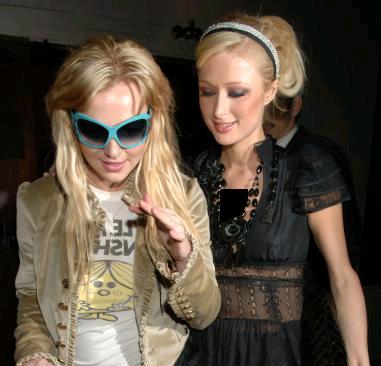 According to an insider, a writer at the magazine "spent a month on a Britney safari, following her actions and talking with those closest to her." Everyone around Spears seemed baffled by her bizarre behavior.
Johnny Wright, the pop troubled singer's manager told the reporter, "I'm not pointing fingers, but I can't believe that she woke up one morning and said, 'I don't want my family, or anyone else I knew, to be in touch with me anymore.' "
Britney Spears also appeared to be over with her paparazzo beau Adnan Ghalib.
When the troubled 26-year-old was asked if she had a message for the British shutterbug, Britney responded in a British accent: "I don't know who that is… I have never met him before." Her comments were made on Sunday and taped outside the Millennium Dance Studios in Burbank. She also commented, "You are better off being homeless than being me, sir."
Meanwhile, Paris Hilton has spoken up about the Britney Spears she has come to know – and that she isn't what "they" make her out to be when her and Paris 'hang out'.
Paris Hilton revealed that the "Gimme More" singer is not 'insane'…she's "sweet," saying, "She's such a sweet girl. When I'm alone with her, she's a completely different person than they make her out to be. And I love her, I think she's very sweet and has a big heart. She's amazing. I just want her to be happy. I think everything is going to be OK."
Comments
comments