David Beckham was more than glad to help Snoop Dogg's kids learn the art of soccer from him. But a report claimed that the English soccer star snubbed Brad Pitt after the actor asked him to help out Maddox.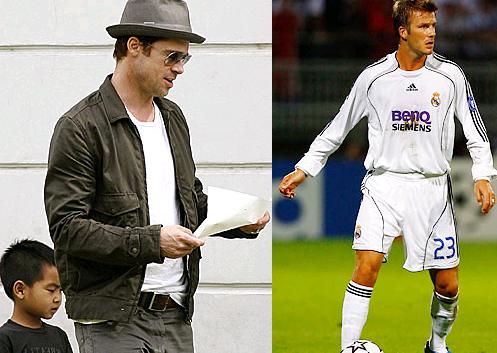 Perhaps Victoria Beckham is jealous or worried about his partner Angelina Jolie.
According to a report, Brad asked pal David Beckham to give son Maddox private soccer lessons, and didn't pout when David took a pass – he simply hired an old family friend and school soccer ace to tutor the tyke three times a week.
A report claimed the cost of the lessons were a grand a pop and Mad Maddox only gets the lesson when the family's at their LA home, which isn't much of late.
A source revelaed, "Maddox is obsessed with soccer. The little guy's goal is to bounce a soccer ball on his head one hundred times without dropping it – but he's got a long way to go. His sister Zahara keeps trying to bounce the ball on her head, too."
Comments
comments