Britney Spears, who recently announced her world tour, has a desire to purchase the sexy tape she made with former beau Adnan Ghalib so that she can destroy it for good, according to a friend.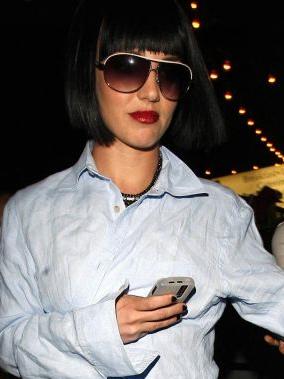 The "Womanizer" singer was struggling with a lot of problems when the couple are alleged to have filmed a two-hour romp in Mexico.
Earlier this week, her British former boyfriend admitted: "There is such a tape, but I won't discuss prices for hypothetical enquiries. Unless there is a locked-in deal, I will go no further."
It is believed that an adult theme website is prepared to offer the photographer up to £5million for the footage.
An unconfirmed source claims the two-hour X-rated footage features Britney Spears n@ked wearing just a pink wig and was allegedly shot while on holiday in Mexico.
When Britney Spears learned about the explicit tape, she is willing to pay whatever it takes of her own money to keep the tape off the market and the focus on her upcoming world tour.
A friend revealed: "Her lawyers have been working overtime. They've been told to do whatever it takes to stop the video making it onto the Internet."
An official spokesperson for the singer's record label would not comment on the report.
Meanwhile, Britney Spears revealed she will "definitely" be touring next year, "probably around the world". She is on the promotion trail ahead of the release of her comeback single "Womanizer", which is a track for the girls.
The singer explained: "I like the fact that it's so empowering for girls because it's basically saying, ya know, we know what you're up to. It's about guys cheating on other girls and stuff like that. And it's kinda like a girl anthem, so that's why I like it."
Comments
comments