Sharon Stone has so overreacted to her 8-year-old son's health issues that she suggested he get a Botox treatment for his smelly feet, according to the judge in the actress's custody case.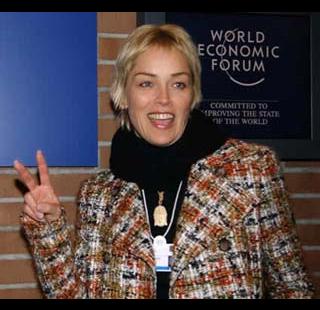 In Superior Court papers, the judge also revealed that the "Stardust Memories" actress "delegates many of her parenting responsibilities to third parties" and has "simply refused" to participate in counseling unless her "schedule is accommodated and her demands are met."
The San Francisco judge wrote in the document, which is a tentative statement on Sharon Stone's motion to modify custody: "Such conduct on the part of any parent … is unacceptable and does not serve the child's best interest."
The judge has reportedly turned down Sharon Stone's request to move her son Roan to Los Angeles, where the actress currently lives, from his father Phil Bronstein's home in San Francisco. The actress is allowed visitation time with the child, getting some weekends and holidays.
The judge, who revealed that the actress is "unable to provide the structure, continuity and reliability that Roan needs, and candidly, deserves," cited examples of Sharon Stone's overreactions; including her incorrect belief her son was suffering a spinal illness and her suggestion of using Botox for foot odor.
According to the papers, "As father appropriately noted, the simple and common sense approach of making sure Roan wore socks with his shoes and used foot deodorant corrected."
The representatives of Sharon Stone refused to make any comment about the issue.
Phil Bronstein, 57, and Sharon Stone, 50, married in 1998. They adopted Roan in 1997 and divorced in 2004.