Britney Spears, the Jonas Brothers and Danity Kane will vie for Best Pop Video at the 2008 MTV Video Music Awards.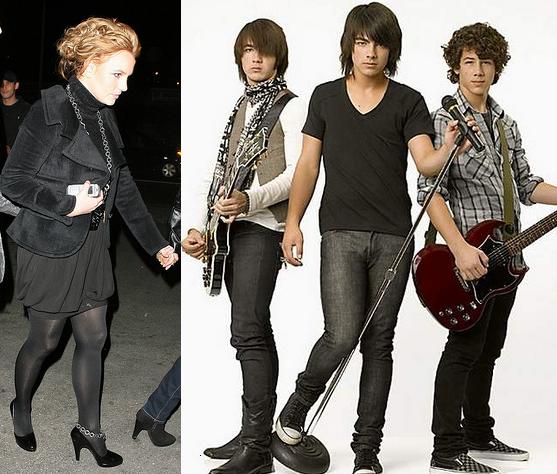 It will be announced on F'N MTV tonight (8 p.m. ET) that Spears' "Piece of Me," the Jonas Brothers' "Burnin Up," Danity Kane's "Damaged," Tokio Hotel's "Ready, Set, Go!"and Panic at the Disco's "Nine in the Afternoon" are up for the golden moon-man statue.
The nominees for Best Hip Hop Video will also be announced on Friday's show: Lil Wayne for "Lollipop"; Lupe Fiasco for "Superstar"; Flo Rida featuring T-Pain for "Low"; Kanye West for "Homecoming"; and Mary J. Blige for "Just Fine."
The Jonas Brothers are scheduled to perform on the 25th annual awards, which will air live on Sept. 7 at 9 p.m. ET/PT from Paramount Studios in Hollywood.
Last week, Spears' "Piece of Me" was nominated for Best Female Music Video.
She'll compete in that category against Katy Perry for "I Kissed a Girl," Rihanna for "Take a Bow," Mariah Carey for "Touch My Body" and Jordin Sparks for "No Air."
The nominees for Best Male Music Video are T.I. for "What You Know," Usher for "Love in the Club," Lil Wayne for "Lollipop," Chris Brown for "With You" and Flo Rida for "Low."
The telecast will be hosted by British actor/comedian Russell Brand.
Comments
comments