Britney Spears will now be able to alternate her days with partying and spending time with her children.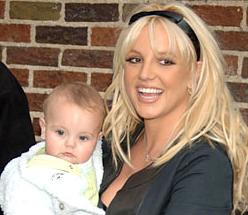 The troubled pop singer has had her parental rights taken away from her after failing to meet requirements put in place by a Los Angeles judge.
The "Toxic" singer did not follow any of the court orders and lost custody of her children on October 1.
Her former husband Kevin Federline returned to court on October 3 to hear a judge's decision on the custody case of their two kids.
Britney Spears did not attend the hearing to be informed that Kevin Federline will continue to have full custody of their sons. However, the star will have access to her children every second day.
The singer was ordered to hand over the toddlers on October 3. However, she gave them to Kevin Federline just hours after hearing the initial decision and then went tanning with her friends.
A court spokesperson, Allan Parachini, revealed, "Britney's access to her kids works out to about every other day."
The next hearing in the messy battle is set for October 26. Britney and Kevin are both required to attend.
Comments
comments