Prince Harry is seeking comfort from his girlfriend in the middle of the overwhelming media attention surrounding the inquest into his mother, Princess Diana's death.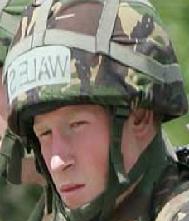 The new investigation, which would determine the cause of the Paris car crash, began on October 2. But the extensive press coverage of the case has stunned the Prince Harry.
A friend revealed, "He told (Davy) the first couple of days of the inquest really took him by surprise. Hearing details of his mother's death on every news bulletin has hit him like a sledgehammer. Chelsy is worried it has brought back many emotions he felt when she died."
Prince William and Prince Harry were only 15 and 12-years-old respectively when their mother died on August 31, 1997.
Comments
comments