Britney Spears will spend Christmas with her sons after she was reportedly granted custody of two-year-old Sean Preston and 14-month-old Jayden James for Christmas day during a closed Los Angeles court hearing Monday, according to a report.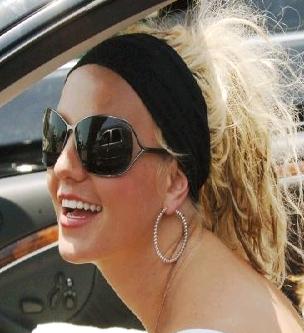 It is believed Superior Court Commissioner Scott M. Gordon granted the 25-year-old singer custody because her former husband Kevin Federline, 29, had the boys for Thanksgiving.
Britney Spears currently has three weekly visits with her sons, including one overnight stay, all supervised by a court-appointed parenting coach, while Kevin has been temporarily awarded full custody.
The couple's next hearing has been scheduled for January 23.
As for the other news, Britney will begin filming the music video for her next single 'Piece of Me' from her hit new album 'Blackout'.
The shoot begins at 8 a.m. at Los Angeles restaurant Social Hollywood and will be directed by Wayne Isham, who created the video for her 2002 hit, 'I'm Not a Girl, Not Yet a Woman.'
A source revealed, "In the video, Britney and her dancers enter a club in matching wigs and trench coats in order to sneak her in. But once they get in she takes off her disguise, and ends up being followed by the paparazzi anyway. She will shoot scenes where she dances on a bar and runs down a staircase."
The insider revealed that as Britney has a scheduled visit with Sean and Jayden today she will only be available to film for two hours, between 12 p.m. and 2 p.m.