Britney Spears, who previously reported that she would not be slated to appear in VMA, is being offered the role of a killer lesbian stripper in Quentin Tarantino's next movie, a remake of the 1965 cult film "Faster Pussycat! Kill! Kill!"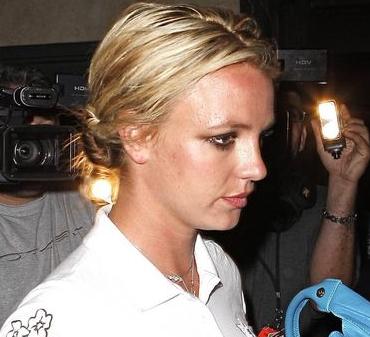 The film, which is a comic crime thriller, is all about the three strippers seeking thrills who encounter a young couple in the desert. In the story, they kill the boyfriend and take the girl hostage, and then scheme to loot a crippled old man, living in the desert with his two sons, who is believed to be hiding a tidy sum of cash. They become house guests of the old man and attempt to seduce the sons in their effort to locate the money. The old man however has some sinister plans of his own and the drama ends in a bloodbath.
The "Toxic" singer, who flaunts her great bikini body in a magazine, is being offered the role of one of the strippers who murders a man with her bare hands and features in sex scenes with another girl.
A source revealed: "Quentin is convinced Britney will be brilliant. She's delighted. She thinks it could turn her career and her life around."
Quentin Tarantino is best known for his films like "Pulp Fiction", "Reservoir Dogs" and "Kill Bill: Vol. 1."
The source added: "It is perfect Tarantino material. He wanted to get Britney first. She's playing the most important character."