Jennifer Aniston, who lands the cover of OK! magazine, is getting her "revenge" on former lover John Mayer by flaunting her single status.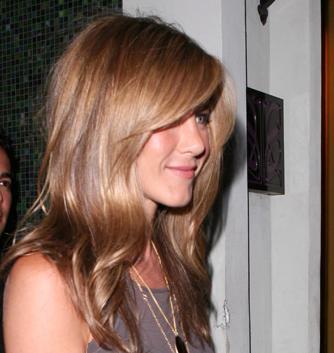 The former "Friends" actress, who was reportedly dumped by the musician earlier this month, is refusing to stay at home and mend her broken heart by preferring to party and shop in New York.
A source revealed: "It's like Jennifer is on nothing less than a revenge tour. While in the past, the Californian beauty shunned publicity and shrank from photographers' lenses, now she's openly encouraging the attention, smiling, showing off her body, and creating photo ops! Since John said it was he who broke off their four-month romance, Jennifer has kept a stiff upper lip and let her actions do the talking, making sure everyone sees her smiling and looking sexy."
Last week, Jennifer flew from Los Angeles to New York for a three-day trip.
The 39-year-old actress went shopping, visited the Metropolitan Museum of Art and had dinner with her 'The Object of My Affection' co-star Paul Rudd at exclusive Japanese restaurant Nobu.
The source added: "Jennifer was glowing, smiling and being very friendly as she ate tuna tartare, rock shrimp and spinach salad with a glass of wine. It was hard to believe this was a woman who just broke up with her boyfriend."
Meanwhile, Jennifer has sparked rumors she is set to work with legendary director Woody Allen, after the pair met for lunch Tuesday.
Jennifer Aniston, who was wearing a pinstripe jacket, dark jeans and a gold and jade ring on her wedding finger, and Woody were seen at Los Angeles' Madeo restaurant.
Comments
comments