Brooke Hogan, who looked stunning, still knows how to rock in a bikini.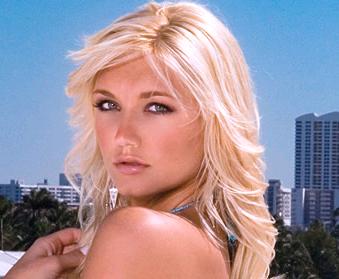 The daughter of Hulk Hogan displayed her toned tummy and breast, which created a buzz if it was surgically enhanced, which you could see here. She was seen soaking up the sun in Miami at the weekend.
An onlooker revealed, "Brooke's body is smokin' hot. Her boyfriend is a very lucky man. She appeared to put any problems at home behind her as she chilled out at the beach."
Last week Brooke Hogan played down rumors her family was imploding, after her mother Linda filed for divorce.
She was on a shopping trip in LA when she was ambushed by reporters asking whether her parents were splitting. She replied that her parents both "loved each other" and that the Hogan family was "real to the core".
Comments
comments