You can't believe everything you see – or don't see – on MySpace, says American Idol's Brooke White, who blames a technical glitch for the absence of David Archuleta as a "friend" on her page.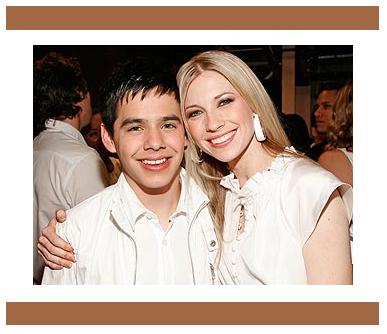 She wrote: "Don't fret, my dears, David is one of my favorite people on the planet!!! Rest assured, we all are all super-duper friends, like family, actually, enjoying this tour together."
The 25-year-old fifth-place finalist on last season's show says only a technical issue has kept 17-year-old runner-up "Archie" from showing up on her "top friends" box. Both are now on an "American Idol" tour of the U.S. with the other contestants.
Brooke White wrote: "It's been driving me crazy … and so after going on a search through hundreds of pages of friends … I still can't find Archie's official page … along with a few other "American Idol" contestant friends of mine! In time, I will work it out, when I have few spare moments while on the road!"
She added that she's amazed it even became an issue among some fans, saying: "It's kinda funny, and/or interesting how seriously people take this MySpace thing. I can't believe I'm even writing a blog about this, LOL!!!"
Comments
comments