School's out for Joe Jonas, Class of 2008. Before the taping of MTV's new music FNMTV in Los Angeles, Kevin Jonas revealed: "A big congratulations to Joe."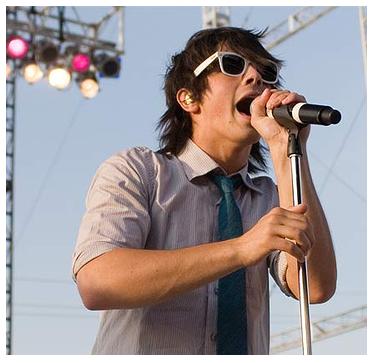 The 20-year-old member of Jonas Brothers just graduated from high school. It happened yesterday so it's a big deal."
Joe, 18, who took correspondence courses while touring, said he was relieved to have sent in his last high school assignment on Thursday.
He "played a concert" to celebrate, saying: "I haven't heard from the school yet. But I'm officially done with the work."
The Jonas Brothers also confirmed they will perform at their first MTV Video Music Awards in September.
Kevin Jonas revealed: "It's pretty amazing. You grow up watching the VMAs. You know the performances, you see the pictures in every magazine."
The Jonas Brothers plan to perform the second single from their new album "A Little Bit Longer", due Aug. 12, for the first time on live TV at the VMAs.
Nick Jonas, 15, said: "It's going to be an exciting performance. We're going to involve the fans in it."
Comments
comments