Bruno Mars, who appeared in Las Vegas court on Wednesday, accepted a "deferred adjudication" deal on a drug charge.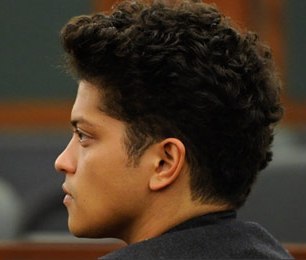 The 25-year-old singer will avoid prosecution if he stays out of trouble for the next year, undergoes eight hours of drug counseling, performs 200 hours of community service and pays a $2,000 fine.
The resolution of Bruno's legal trouble happned after he won a Grammy for best male pop vocal performance and received a standing ovation for his onstage Grammy performance with Janelle Monae.
Comments
comments