Justin Bieber's character was gunned down on last night's episode of "CSI."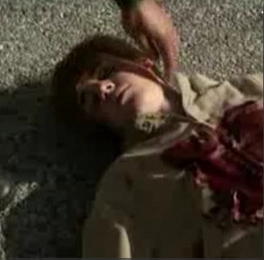 The "Never Say Never" singer portrayed a troubled boy named Jason McCann, who returned to the show after bombing a funeral and had a standoff with Las Vegas police.
In the scene, when Justin pulled out a gun, he was shot at least four times and died in a slow-motion. Although that will be his last appearance on "CSI," the singer will surely be getting other small-screen offers in the future.