Has Paul Sculfor moved in with Cameron Diaz? There were earlier reports that Cameron had a meeting of the minds with Jennifer Aniston and they chatted about [Paul] Sculfor.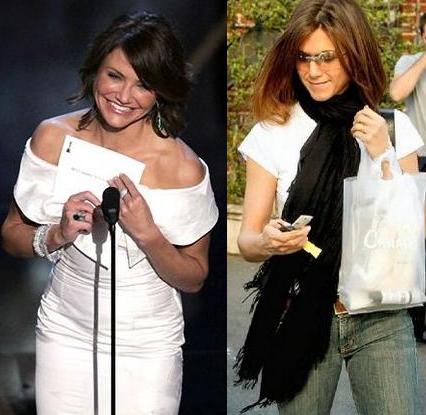 Jennifer Aniston briefly dated Paul Sculfor last year and that caused quite the stir and accusations that Paul Sculfor was using Jennifer to move up the Hollywood social ladder.
Now a report that claims that he has moved in, or certainly is spending nights at the Cameron Diaz home. The magazine reports that although Cameron has only been dating model Paul Sculfor for a month, he's already staying with her.
An insider revealed that Paul's main residence is in his native England, saying, "Cameron and Paul have been spending every night together."
The insider added, "He doesn't have a house in LA and Cameron doesn't mind him staying with her. When he dated Jen Aniston he used to stay at hotels, but Cameron likes him a lot and always wants to be around him."
Cameron, 35, hasn't always felt that way. Apparently Paul, 37, has changed her loner tendencies, the report speculates.
Friends say it's because Cameron can be herself with him. The duo was spotted together after a romantic dinner at Il Ristorante de Giorgio Baldi in Beverly Hills on June 27. Cameron reportedly paid $1.5 million for her home in the Hollywood Hills, which she purchased and renovated in 2001.
Comments
comments