Nicole Kidman, who was expected to give birth in early July, has received a surprise stunning gift to his wife in the delivery room — a $73,000 Cartier Trinity ring! Sounds like a very cool gesture from Keith. Who knew the country star was so romantic?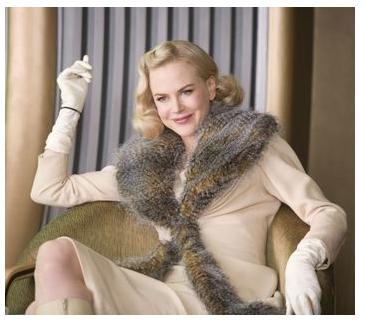 Keith Urban is one thoughtful husband and dad to be. The insider revealed that the popular design, "It's three rings intertwined, so it's very symbolic."
The setting is set with multi-colored pavé diamonds and is meant to represent the three stages of a relationship: yellow gold for friendship, rose gold for love and white gold for fidelity.
The insider added, "It's three turned into one and that's how it will be with Keith, Nicole and the new baby."
Cameron Diaz owns the same ring, as does the fabulous Katie Holmes, who received hers for Mother's Day. Obviously it is a very popular design and quite the thoughtful gift from the country music singer and guitarist.
The Trinity ring was created by Cartier in 1924 and is still one of its most recognized designs today, the article notes.