Jamie Lynn Spears, who has previously gave birth to a baby daughter, has sparked reports that she would try to shelter Maddie Briann from the life of Hollywood. .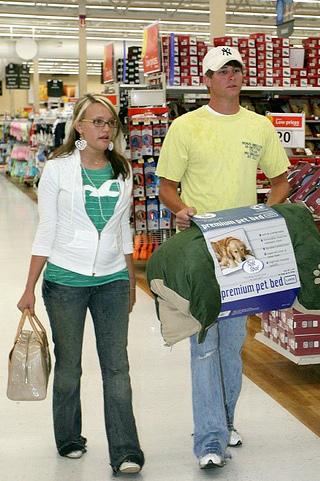 Her nephews have already been the source of controversy like the incident that Britney Spears put Sean Preston on her lap and was photographed driving down the Pacific Coast Highway. That is the reason why Jamie Lynn Spears is now more determined than ever to raise her daughter far away from Hollywood scene, according to the magazine reports this week.
According to the article, Jamie Lynn Spears is furious over deals her mom negotiated for magazine interviews and pictures of newborn daughter Maddie Briann. The 17-year-old "Zoey 101" star wanted to keep Maddie out of the media spotlight and far away from big sister Britney, sources say. But Jamie Lynn has already lost this battle.
A source revealed, "Jamie Lynn is in a huge fight with Lynne over a deal she made to sell the baby's photos to a magazine for a reported $1 million. Lynne made the deal months ago when Jamie Lynn's pregnancy was announced, and the then 16 year old did what her mother wanted – she agreed to the deal."
The insider said, "But now she has had a change of heart and doesn't want any cameras around her baby. She doesn't want Maddie to end up like Britney's sons, Sean and Jayden, being photographed every time they go anywhere."
The insider added, "She wants no part of the Hollywood scene for her daughter." But it's too late to back out of the photo deal, so Jamie Lynn Spears will end up posing with her baby and making a fortune off her pregnancy – whether she likes it or not.
Comments
comments