Cameron Diaz and John Mayer were "all over each other" in New York over the weekend.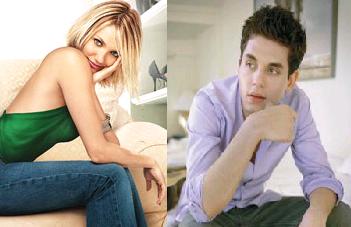 The pair, who was first seen together last week, was canoodling at the Bowery Hotel on Friday.
A witness revealed, "They were all over each other and super flirty. They sat on a couch in the back of the patio and were laughing and talking a lot."
If the two are dating, a source close to the singer revealed, "Yes, it's definitely true."
The "Shrek The Third" actress and the singer of "Your Body Is Wonderland" were first seen together having dinner at French-Vietnamese restaurant Indochine last Tuesday.
Cameron Diaz is in New York filming new romantic comedy "What Happens in Vegas." And John Mayer was also seen dining-out with co-star Ashton Kutcher and three other men.
Comments
comments