Prince William has given his girlfriend Kate Middleton keys to his official home, Clarence House. It is because it is his decision to give her a security pass for the royal London residence as another sign that couple is making a bigger commitment to each another. This sign further fuels speculation the prince is planning to propose at the end of the year.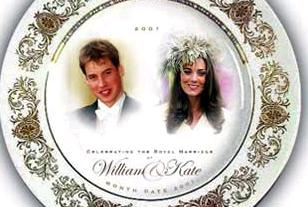 A source revealed, "Kate being given a pass to Clarence House is a very clear and practical step towards putting her relationship with William on a more official footing. It's a logistical way of bringing her into the fold. Things are a lot more imminent than you understand between them. Plans for William and Kate have been ring-fenced."
The move means the 25-year-old brunette will no longer have to be put on a daily visitors list by security, being free to come and go as she pleases.
It was decided as part of an overall review of security at Clarence House in the wake of failed terrorist attacks in London's West End and at Scotland's Glasgow airport.
Security is being dramatically stepped up; with measures including a new manned police barrier is to be built to prevent access to the private residence.