Cameron Diaz deliberately avoided Jessica Biel at the CNN Heroes: An All-Star Tribute.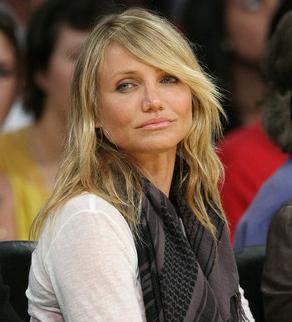 The "Charlie's Angels" star rushed through the back entrance of Los Angeles' Kodak Theatre on Friday (28.11.08) to prevent running into Jessica Biel, who is currently dating Cameron's former boyfriend, singer Justin Timberlake.
A source revealed: "It was a careful tango to make sure they weren't backstage at the same time."
Jessica Biel, who was accompanied by her father Jonathan, presented one of the prizes at the ceremony, which recognizes people who have shown incredible bravery and dedication in the face of adversity.
Cameron also handed over an award to Marie Da Silva, who was praised for funding a school in her native Malawi.
Other stars taking part in the concert and ceremony included Christina Aguilera, Salma Hayek, Forrest Whitaker, Meg Ryan, Terrence Howard, Lucy Liu and Kate Beckinsale.
Cameron famously blew up at the "Easy Virtue" actress at the 2007 Golden Globe Awards after she spotted her flirting with the "SexyBack" star soon after they had split.
The 36-year-old star is now dating British model Paul Sculfor and is reportedly planning to fly out to the UK this month to spend Christmas with his family.