Cameron Diaz's romance with Paul Sculfor is getting serious.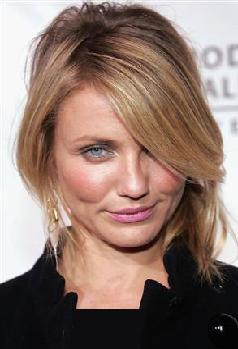 The "What Happens in Vegas" star, which was seen flirting with the British model over dinner earlier this month, enjoyed a second romantic date with Paul in Hollywood on Sunday.
The pair was spotted at the exclusive Chateau Marmont hotel and Cameron Diaz appeared to be smitten with Paul, Jennifer Aniston's former boyfriend.
A source revealed, "Cameron Diaz and Paul Sculfor were sitting on the patio, leaning in toward each other. Her body language looked like she was really comfortable with him. She looked genuinely like a girl falling in love."
While Cameron Diaz has previously remained coy about her private life, onlookers say she was happy to flaunt her new romance.
The source added, "She wasn't really hiding him."
Although the blonde actress seems to have fallen head over heels for Paul, friends claim she still has feelings for former lover Justin Timberlake and has turned to him for support since the sudden death of her father Emilio in April.
One friend of Cameron Diaz revealed, "She has been calling him constantly for support after the passing of her father."
Comments
comments