David Cook, who talked about music with Rolling Stone, opened up to Rolling Stone magazine on how he ended up on the "American Idol" show in the first place.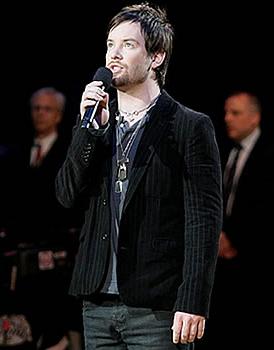 The "American Idol" champ admitted that he did not mean to audition only going to the audition in Omaha, NE, as moral support for his brother, Andrew, told the rock and roll magazine that success did not come to him overnight.
David Cook, who revealed in an interview during his first trip to New York, continued, "The overnight thing is nice and romantic. But in this particular instance, it's not the case."
He explained that he had musical aspirations from a young age after he first sang in public in second grade, and he played first the violin, and next, the guitar, during his childhood. He also participated in talent competitions, and went on to form his first band at age 15. It was only after years of being in bands and doing solo projects that he took the "Idol" stage.
According to the Rolling Stone, David Cook has signed a record deal with 19 Recordings/RCA and has come close to breaking records — 11 of his songs registered on Billboard's Hot 100 shortly after he triumphed on "Idol."
And David Cook is confident in his own style. While he admires fellow "American Idol" rockers Bo Bice and Chris Daughtry told Rolling Stone: "I don't want to make a Chris Daughtry record, I want to make a David Cook record. I feel like I know who I am." Rolling Stone's profile on David Cook will appear in the June 26, 2008, issue.
Update: America's newest "Idol" David Cook sings the Star Spangled Banner at tonight's third game in the NBA Finals between the L.A. Lakers and the Boston Celtics. Other celebrities photographed courtside included Lakers devoteeJack Nicholson and his daughter Lorraine, Spike Lee, Fergie, Eddie Murphy, David Beckham, Tobey Maguire and Steven Spielberg.
Comments
comments