Cameron Diaz, who was previously spotted with Jude Law, is dating John Mayer.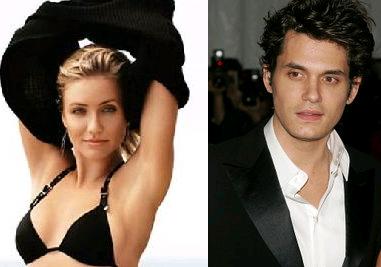 The actress was seen getting comfortable with Jessica Simpson's former boyfriend in New York on August 14.
A source revealed, "Cameron and John were strolling along the street hand-in-hand. They were nuzzling each other and looked besotted."
Then the pair enjoyed an intimate dinner at Lafayette Street restaurant Indochine.
A fellow diner revealed, "They were very playful and cozy. They drank cocktails and lingered over dessert."
Cameron Diaz, who is filming new comedy 'What Happens in Vegas', is thought to have been friends with John Mayer for some time.
A source added, "This was technically not their first meeting. They met years ago and have hung out together with mutual friends before. But this was the first time they went out alone. It's new and developing and they really like each other."
The representatives of the pair refused to make a comment. John Mayer's representative revealed, "We do not comment on our clients' personal lives," and Cameron's representative also refused to discuss their relationship.
Comments
comments