Cameron Diaz, who previously rumored to be in love with Matt Dillon, is hunting for a home for her and boyfriend Paul Sculfor.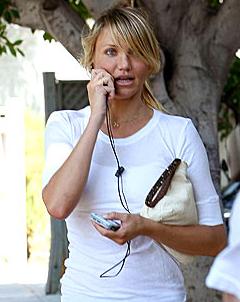 The actress is scouring Los Angeles for the perfect love nest to settle down with the hunky British model.
She has viewed four homes in the exclusive Sunset Plaza district, which is just off Sunset Boulevard, with Paul accompanying her on some of the visits.
A source revealed: "Cameron [Diaz] is keen to find somewhere new where they can both have a say in the fixtures, fittings and decoration.
The source added: "She viewed four properties near Sunset Plaza earlier this month and Paul looked at two of them afterwards. They are serious about each other."
Earlier this year, Cameron was keen to buy a $5.5 million apartment in New York, but was put off after discovering "Grey's Anatomy" star Ellen Pompeo was also interested in the property.
Paul Sculfor, who previously dated "Break-up" star Jennifer Aniston, was set to move into Cameron's existing Los Angeles property over the summer because they were spending so much time together.
However, Cameron Diaz is keen to get a new house so they can build a home together.
Comments
comments