Country star and American Idol champ Carrie Underwood is dating reality television doctor Travis Stork, according to reports.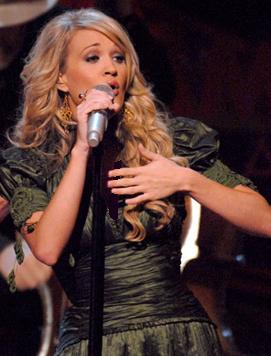 The 25-year-old singer, who once romanced Jessica Simpson's boyfriend Tony Romo, has been seeing the 36-year-old medic and former "Bachelor" star for seven months, after meeting him in 2006, according to a newspaper's report.
A source revealed: "Carrie [Underwood] and Travis quickly developed a long-distance phone and text-message relationship.
The source continued: "They've kept the romance under the radar, but Carrie's been telling friends that it feels like they've known each other forever.
The source added: "They are so sure of their feelings that they're already talking about settling down together."
Comments
comments