Cameron Diaz, the star of movie "The Holiday", ran screaming from paparazzi after they caught her off guard while shopping.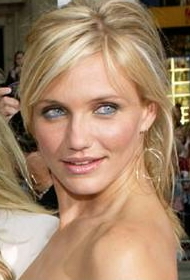 The actress was enjoying some retail therapy in New York fashion and lifestyle emporium Lounge when a group of photographers went in the rear entrance and surrounded her.
A source revealed, "She was enjoying a peaceful day of shopping for some new summer dresses, jewelry and shoes when they surrounded her." A source added, "Cameron totally freaked out, screamed and dropped the items she was going to buy and was chased through the store. She was running full speed."
Cameron Diaz has always had a troubled relationship with the paparazzi. She and her former boyfriend Justin Timberlake reached an out of court settlement with a photographer after he claimed they had harassed him. Cameron allegedly beat and threatened him and took his camera when he tried to take photographs of them.
The actress was blackmailed by a professional photographer who took topless pictures of her when she was just 19 and threatened to make them public if she did not pay him over $3 million. The photographer was convicted by a Los Angeles court of attempting to blackmail Cameron and sentenced to over three years in jail.
Comments
comments