Cameron Diaz, who previously looked for a perfect house, upset guests by refusing to share her cigarettes at a party.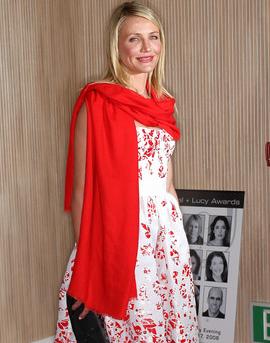 The "Charlie's Angels" actress, who was attending a lavish Halloween bash hosted by her close friend Drew Barrymore at her Hollywood Hills home, managed to annoy other partygoers by spending most of the evening smoking.
A source revealed: "Cameron was outside smoking the whole time, but when a couple of people asked if she had a cigarette, she always said no. It was so rude."
Other famous faces who attended the Alfred Hitchcock-themed event included Britney Spears, Liv Tyler, Mary-Kate and Ashley Olsen, Dustin Hoffman, Orlando Bloom, Leonardo DiCaprio, Kate Beckinsale, Jason Bateman and Eve.
Britney Spears got into the spirit of the spooky holiday by dressing as a witch. Her costume comprised a pointy black hat, lace dress and black wig, and Britney spent the entire evening deep in conversation with her cousin Laura Lynn Covington.
The "Womanizer" singer reportedly behaved impeccably throughout, and was one of the few guests to refuse alcohol throughout the evening.
Comments
comments