Emma Watson, who played the role of Hermione Granger in the "Harry Potter" films, is reportedly dating a young Australian drama student.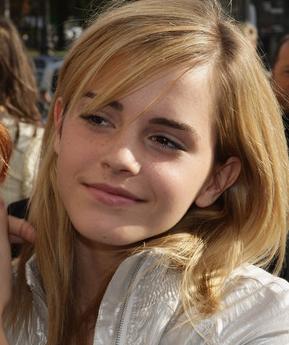 The 18-year-old star, who previously linked to a banker, met Angus Willoughby, 19, while studying at the Royal Academy of Dramatic Arts in London.
They have plans to spend a holiday in Mr Willoughby's home town of Perth and a tour of the region's beaches and wineries, according to the West Australian newspaper.
Mr. Willoughby is the son on an Olympic rower and is reported to be a keen sportsman who loves rugby. He has a background in theater, having captained his school's drama group and taken part in several productions.
Miss Watson, who is estimated to be worth £10.5million, is the seventh highest-earning young person in British showbusiness. She earned pounds 2.8 million last year alone.
She has previously been linked to Italian acting student Roberto Agnillera and earlier this year dated 25-year-old banker Jay Barrymore.
Comments
comments