Taylor Swift is opening up for the first time about her breakup with Joe Jonas – and she's even singing about it on her new album.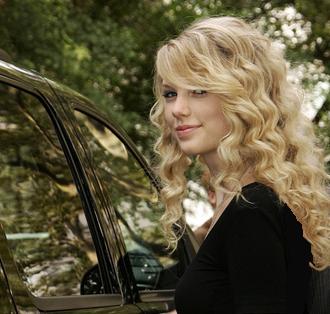 On her new song "Forever and Always," the track inspired by her October split with Joe Jonas, the 18-year-old singer revealed: "[It's] a song about watching somebody completely fade away in a relationship and wondering what you did wrong."
The new song appeared on her new album "Fearless" and due Nov. 11.
When it comes to option of dating again, the singer said that she's not ready to date again and prefers being alone for now, saying: "I would hate to jump into something so quickly and have it not be the right thing, because I don't think I could take that right now."
During their summer romance, neither Swift nor Jonas would admit they were dating. But on Wednesday, Swift finally confirmed that they were a couple, and said Jonas is the only guy who's ever hurt her "deeply."
She opened her feelings about the break-up as she revealed: "It's been tough. You just have to try to realize someday you'll find someone that's right for you."
Taylor Swift is also using humor to deal with the split. She pokes fun at Jonas in a new vlog on her MySpace page that also features cameos from Selena Gomez and Patrick Dempsey.
At the 4:20 mark, Swift holds up a Joe Jonas doll and says, "See, this one even comes with a phone. So he can break up with other dolls." A few scenes later, she holds up a Taylor Swift doll and says, "Stay away from him, ok?"
When asked what she is looking for in a boyfriend, Taylor Swift replied: "If someone doesn't think my sense of humor is funny, that can be a wrong match. If they're not allowed to go in public with me [because their management feels they're too much of a sex symbol] … that's an issue too," perhaps she presumably referred to Joe.
Taylor Swift, who said she has only been hurt by love once, added that she isn't ready to rush into another relationship, adding: "I'm trying to shake it off. I'm not ready to jump in to anything with anybody. It wouldn't be fair to them. I'm not looking to find someone to fill a void."
Comments
comments