Both celebrities reportedly are seen getting cozy while enjoying a meal at a secluded restaurant in Los Angeles before then heading off to a cinema holding each other's hands.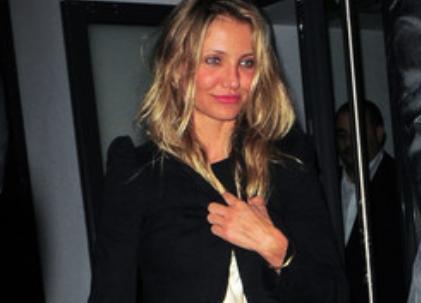 Big screen beauty Cameron Diaz ignites dating rumor yet again after it is reported that she is spotted going out together with film actor Keanu Reeves. The Sun reports Cameron and Keanu, who co-starred in 1996 movie "Feeling Minnesota", were seen enjoying meal at low-key eatery the Whisper Lounge in Los Angeles.
The exact date of the outing remains unknown, but a witness claims to have seen the supposed lovers acting "very cozy." The source says, "Cameron was stuffing her burger in her mouth and playing up the fact that she has that wide mouth. Keanu was laughing – it was strange to see him giggling like that as he's regarded as a bit serious."
Cameron and Keanu finished off their meal with cocktails before then "heading arm-in-arm to a cinema where they stayed until 1 A.M.", The Sun reports. No comment has been outed just yet by the two entertainers.
Adam Levine, Leonardo DiCaprio, and Jude Law are some celebs whom Cameron Diaz has been romantically linked to ever since she broke up with model boyfriend Paul Sculfor in May. Earlier this week, Grazia magazine ran a story claiming Cameron was seen having dinner date in Venice Beach recently with actor Jason Lewis.
Comments
comments